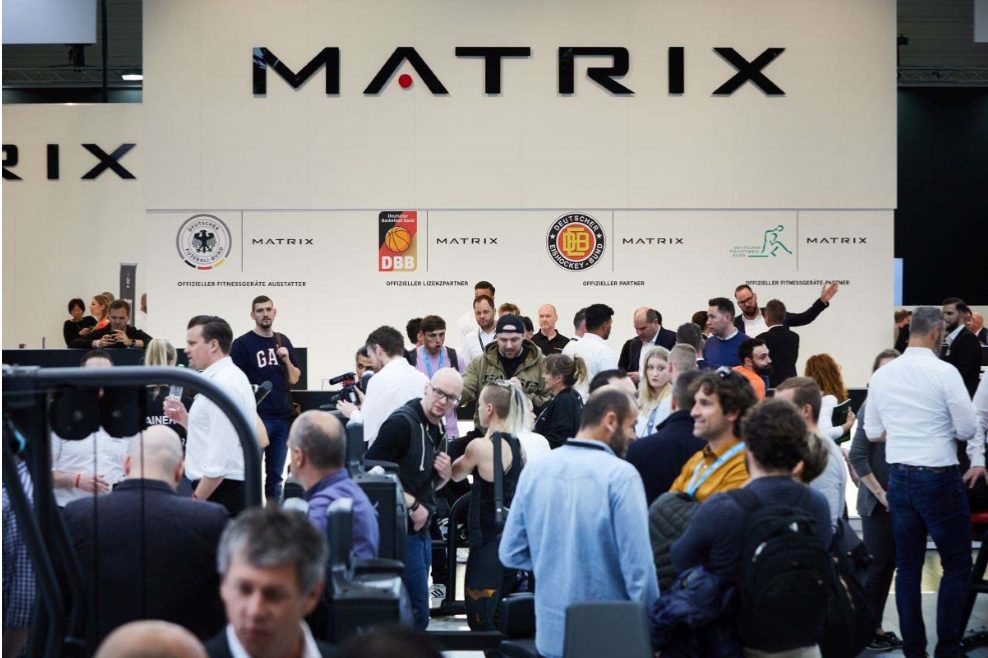 Matrix Fitness was an exhibitor at the 34th annual FIBO Germany show in cologne, running from April 4th through the 7th. The FIBO show focuses on fitness, wellness, and health, bringing top brands together to showcase new innovations and trends in the market.
This year, an estimated 145,000 visitor from over 133 countries attended the show, including more than 83,000 trade visitors.
At this year's show, Matrix Fitness displayed a wide slate of new products and programs, including the new MX4 Active program, Magnum Glute Trainer, new S-Drive Performance Trainers and the new RXP Rower with the Target Training Console. Lastly, Matrix connected Solutions, winner of a 2019 Plux X Award, was a major focus of the show, with product experts on hand to walk attendees through each piece of the program.
A big congratulations to the Matrix Germany team on such a successful show!